Fort Lauderdale Off Site Shredding
Off site shredding in Fort Lauderdale is simply the process of our contractors picking up your documents from your office and delivering them to a shredding plant near you for destruction. The process complies with all existing federal and Florida privacy laws including HIPAA. Off site shredding is popular because it is usually cheaper to shred at a plant with large industrial shredders than at your location with a shred truck.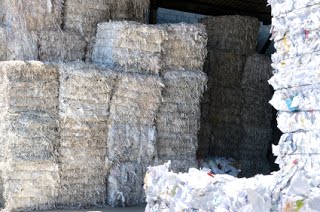 Uniformed security professionals transport your items via a locked truck, guarding it until it arrives at a locked shredding plant in Fort Lauderdale. Upon the arrival of the files for destruction, the boxes are inventoried. Once entered, they are then lined up to begin the shredding process. The material is dumped directly into the giant shredder, processing about 20,000 pounds an hour. A certificate of destruction is issued with the total weight that assures that the papers were shredded.
Once papers are shredded they are compacted and sent directly to a paper company where the material is turned into pulp to make new paper.
How Off Site Shredding Works in Fort Lauderdale
Papers that must be destroyed are gathered.
The paper is picked up and placed in locked containers.
The bins are safely delivered to the shredding plant.
The paper is shredded, compacted, and recycled into new paper.
A certificate of destruction is issued.
Get Free, No Hassle Quotes on Off Site Shredding Services in Florida
Maintaining you and your company's privacy is key to beating out the competition. Don't let your information fall into the wrong hands. Fort Lauderdale Shredding Service's network of local contractors can shred tons of paperwork for locations across Southern Florida in minutes. Call us at (954) 839-6545 or fill out the form on the left for free quotes today.